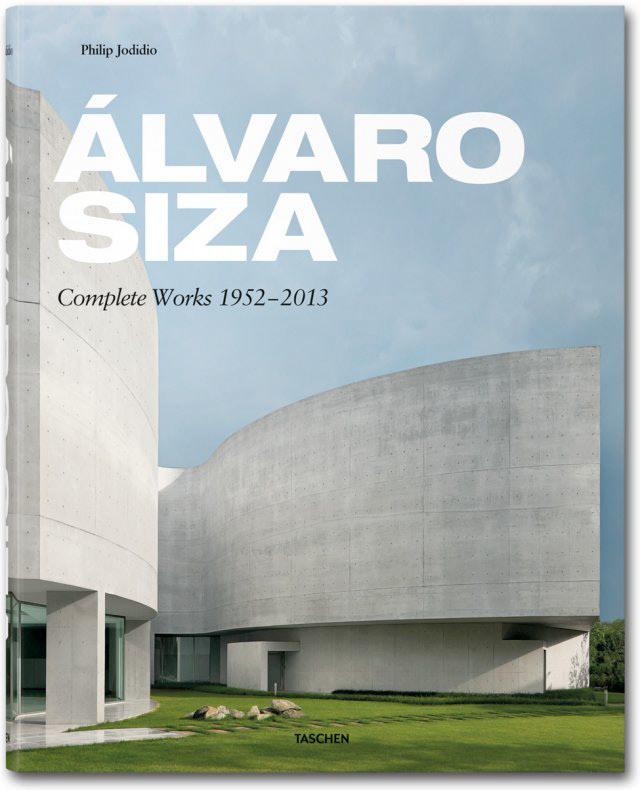 Álvaro Siza: Complete Works 1952-2013
Published: Taschen in hardcover, 2013.
This 500 page book was written in close collaboration with the acclaimed Portuguese architect Álvaro Siza. It is written by Philip Jodidio, author of several other architectural books including Tashen's 'Architecture Now' series. Jodidio was editor of Connaissance des Arts for over 20 years.
Siza turned 80 years old in 2013 having created an impressive body of work over the course of his career. In 1988 he received the European Community's Mies van der Rohe Prize; in 1997 he won the Praemium Imperiale in Japan. Also awarded RIBA Gold Medal in 2009, Siza was awarded the Golden Lion for Lifetime Achievement at the 2012 Venice Architecture Biennale.
Such a vast body of work undoubtedly requires an overview to be balanced with detailed attention of major projects, which Joldidio manages to provide in this account. From Siza's design of the Portuguese Pavilion for the 1998 Lisbon World Fair to the Serralves Foundation in Porto in 1998; and the Museum for the Iberê Camargo Foundation in Porto Alegre, Brazil in 2008; and including the 2005 Serpentine Pavilion in London in collaboration with Eduardo Souto de Moura, we are given a banquet of material to enjoy. The photography is sumptuous; the concepts and philosophy behind the work engaging. The content is versatile including sketches, photographs, rough and detailed plans, and the book offers overview an appreciation of both interior and exterior architecture by Siza.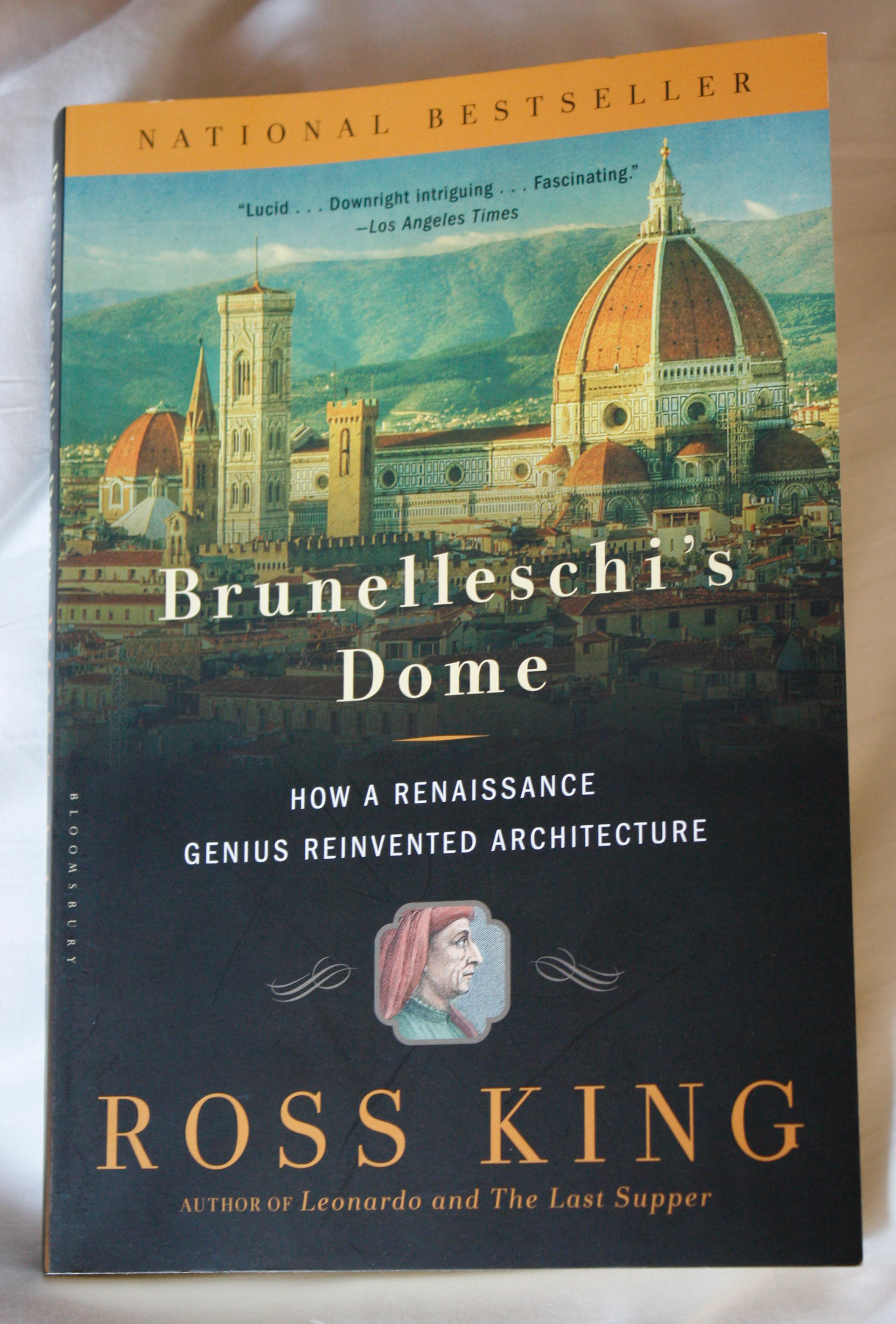 Published:  Bloomsbury NY
Ross King's superbly crafted story of the life of Filippo Brunelleschi and, in particular, his design of the Duomo of Santa Maria del Fiore has recently been published in a paperback edition by Bloomsbury. It's an enchanting tale, following the life of this vagabond goldsmith as he becomes one of the most respected architects of his time. For anyone who has visited the Duomo in Florence, it is essential history, not to mention the accompanying anecdotal history of Italian architecture that King weaves throughout the account — the marvels of Roman concrete; the dimensions of the Pantheon's dome; the tradition of architects and artists to excavate and explore the ruins of Rome to learn dimensions for arches and supports and to understand Roman building techniques. 
he book is rich in detail yet easy to read because of the human interest of one man's life and also the lives of the well-known artists and architects that co-habited the decades between 1367 (when Neri di Fioravanti's plan for the dome was accepted by the Opera de Duomo) and 1446 (when Brunelleschi died). The Dome itself is a marvel and its construction is a marker in architectural history. Brunelleschi is given credit for inventing and first using several mechanical devices, including his ox-hoist with helical screw that raises and lowers the wheels for lifting huge sandstone blocks; secondary gearing making reverse gearing of pulleys possible; and the Castello, which Leonardo di Vinci was later given credit for but clearly was inspired by Brunelleschi's invention that was capable of shifting beams infinitesimal distances in any direction. To walk inside this remarkable Duomo in Florence is a fulfilling experience, there is a sense of devotion and presence that the building itself fosters, filling the heart and mind with wonder and delight. The smaller inner cupola lends itself to an intimate sacrality, while the expansiveness of the cathedral allows for inspiration. To read about the life of the master architect whose finesse, passion for precision, and genius moved Renaissance architecture out of the Middle Ages lends a story to the building, bringing its lengthy and arduous construction to life. 
In a chapter titled 'Men without name of Family', King provides some idea of the burden of labour the Duomo was on the city of Florence; 300 men worked every day from 1420 for over two decades, and still today maintenance and restoration are expensive and intensive undertakings. King writes 'Filippo's work at Santa Maria del Fiore set architects on a different path and gave them new social and intellectual esteem. Largely through his looming reputation, the profession was transformed during the Renaissance from a mechanical into a liberal art, from an art that was viewed as "common and low" to one that could be regarded as a noble occupation at the heart of cultural endeavour.' A well-written, well researched account — easily read in a paperback.